Weight loss surgery costs
Financing weight loss surgery is the main issue for people who want to have this surgery. Most people want to know how much does weight loss surgery cost? Sleeve gastrectomy surgery costs about 2500 to 3000 US dollars that in some cases insurance cover the expense. Many factors affect the weight loss surgery expense like insurance coverage, the health rate, place of surgery and some other factors that we will explain them briefly.
What factors affect expense of weight loss surgery?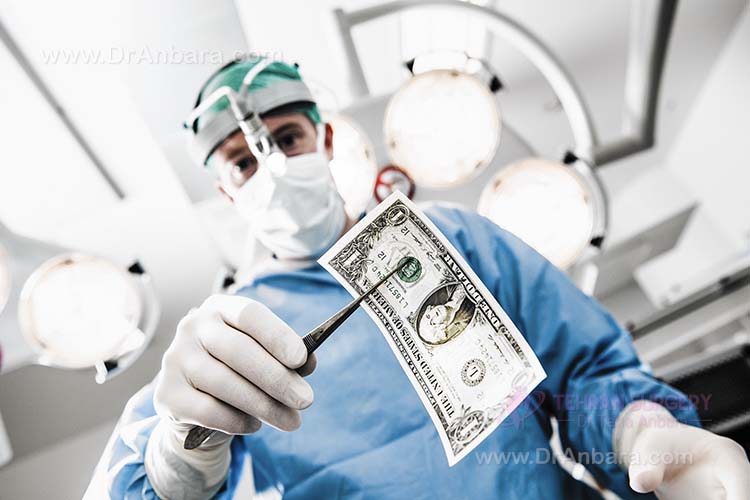 The price of weight loss surgery depends on following factors:
The type of weight loss surgery: depending on types of weight loss surgery such as gastric bypass, adjustable gastric banding, vertical gastric banding, sleeve gastrectomy, biliopancreatic, intra gastric balloons or even an electric implant device, the costs are different.
Surgeon's fee: it is extremely depending on where you live, doctor's experience and complexity of the surgery.
The hospital: the expense of surgery is vary depending on the place of hospital and the services provided by the hospital.
The other expenses are including:
Anesthesiologist's fee
Surgical assistant's fee
Surgical device fee
Consultant fee (if needed)
Follow up procedures (for the gastric band)
Expense after the weight loss surgery
The expense of nutritionist appointment usually is not including the paid costs before the surgery. So patient should pay these expense separately.
The follow-up visit expense after the surgery is usually free or covered by insurance.
The side effects of your surgery is costly. If surgery cover by the insurance, the expense of the side effects treatment can cover too. In case of wound infection, the treatment expense usually pays by the hospital.
New clothes. Patients who have gastric bypass surgery, usually loss weight quickly. These patients should be preparing to buy new cloths within two months because they will need new cloths.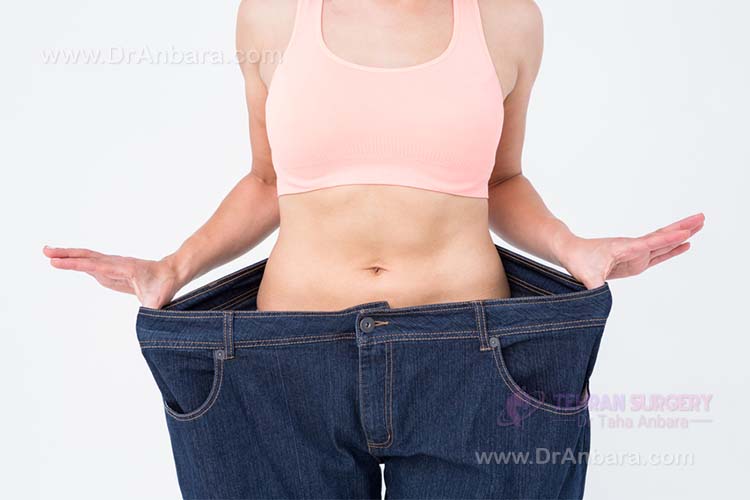 Long time expense
Food supplements: most patients should take vitamins and protein shakes for rest of their life. Vitamins and food supplements are necessary parts of your new life that can be costing.
Register in gym: It is not necessary register in a gym but you should increase your daily activities. If you think you are unable to increase your daily activity so you should register in a gym as soon as possible.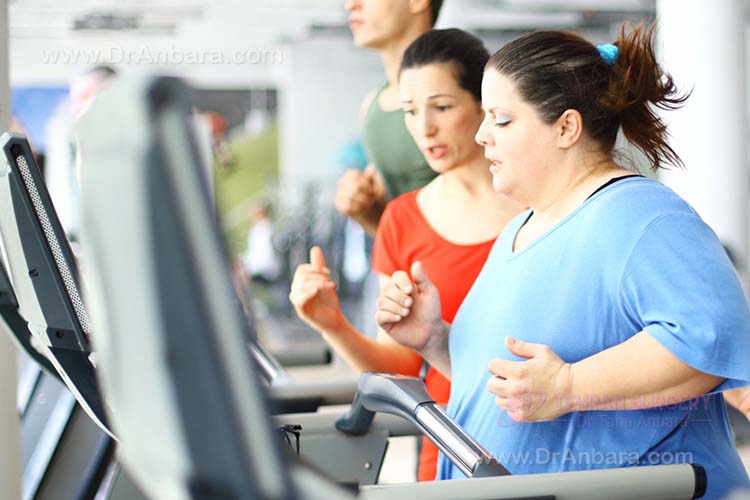 Being out and about: You may after the weight loss surgery, love your new life more than before and wants to have fun that you couldn't have before. Although it is not always costly but may be have some expense for you.
Obesity or weight loss surgery, which one is more expensive?
Although most of us are believe that our health is priceless but money can increase the overall health impressively. Inability to pay for necessary medications can associate with big problems. Always choosing the economical way is not the best option. However obese people have to pay much more money than weight loss surgery.
Obesity expense:
Today the obesity rate is increasing extremely and people are experiencing associated risks and problems with obesity. So there is no surprise that obese people have to pay much money for receiving medical and treatment services. These economical loss including lost wage and monthly salary because of frequent leave or short time disability payment and foregone tax revenue.
For weight loss surgery you not only pay for the surgery also pay for improving your life quality. Following we mention some expenses that you can reduce or delete them forever by weight loss surgery.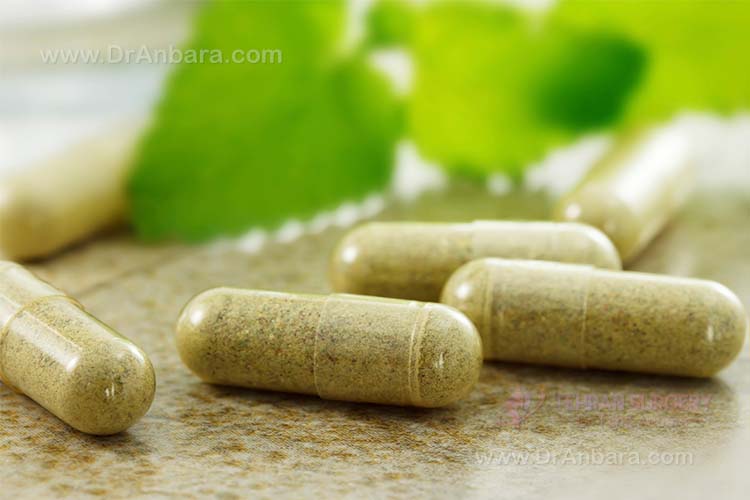 Pills and diets: Fast or long time weight loss diets are effective for some people while for others is only wasting time and money. If your diet program works it is very good way to save much money and time in the future. According to researches, diet pills have less effect than food diets but people pay thousand dollars for them annually. After weight loss surgery you can say good bay to all diet programs and pills.
Register in gym. Doing exercise and going to the gym is not bad at all and even most doctors encourage to do exercise post-op weight loss surgery. But most obese people are not successful to lose weight by going to gym. So these money is going down the drain as well as the other money spending on obesity-related costs.
Medical expense: It is the main problem. As you know, the treatment expense is much in all over the world. Treatment of associated disease with obesity like type 2 diabetic, high blood pressure, antiriot, strokes, cardiovascular disease and even cancer are costly. People with normal weight are less likely to face with the risk of these diseases.
Getting Insurance to cover weight loss surgery
Most insurance companies consider following condition to cover the weight loss surgery:
Medical or surgery proof: medically it should prove that this surgery is necessary for patient and it is not a cosmetic surgery. Surgeon can help patient to provide medical history and documentation of associated problem and disease with obesity.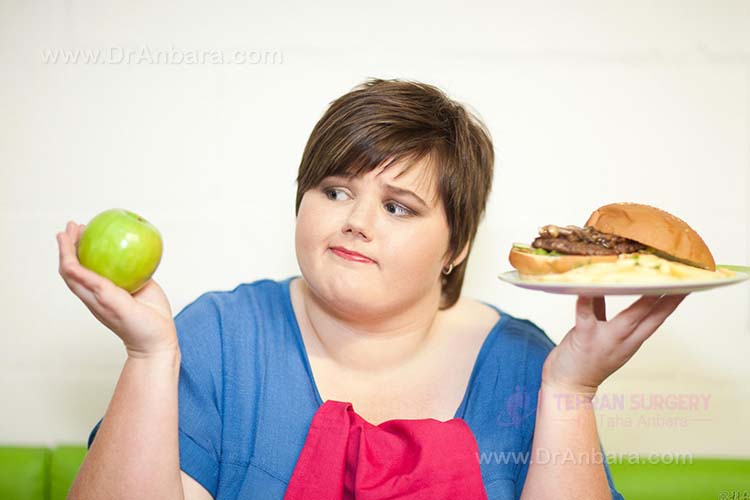 Having diet program under the nutritionist control: patient may be need to pass food diets around 6 months before approval is granted. This program includes monthly appointment with surgeon for six months. The point of insurance company is not estimating the patient's ability to lose weight through dieting but they want to find out patient's weight to be stable during this time with no up and down fluctuations. Nevertheless, insurance won't cover expense. The goal of these companies is to ensure whether patients can change their lifestyle and performing this method after the weight loss surgery for whole life.
Psychological evaluation: this evaluation is to ensure of patient's right perception of weight loss surgery and its impact on their life style after the surgery. Also for controlling nutrition disorders such as bulimia or any other mental disorders, psychological evaluation can be helpful.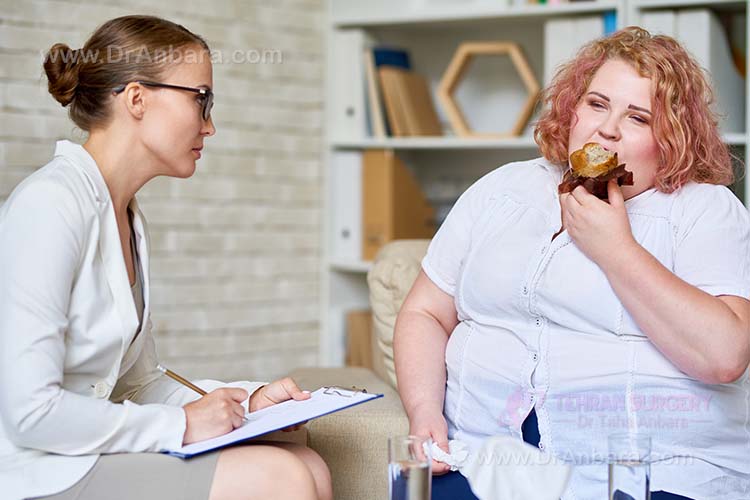 Nutritional evaluation: patient should work step by step by a nutritionist to outline food diet and bad food habits that need to be changed.