Obesity and sleep apnea
Carrying extra weight can cause a wide range of health problems like heart disease, sleep apnea, diabetic and some types of cancers. According to statistics one in three children is affected by childhood obesity and they may also develop sleep apnea. So this disease is not affected only by adults and obese and overweight children may suffer from sleep apnea too.
What is sleep apnea?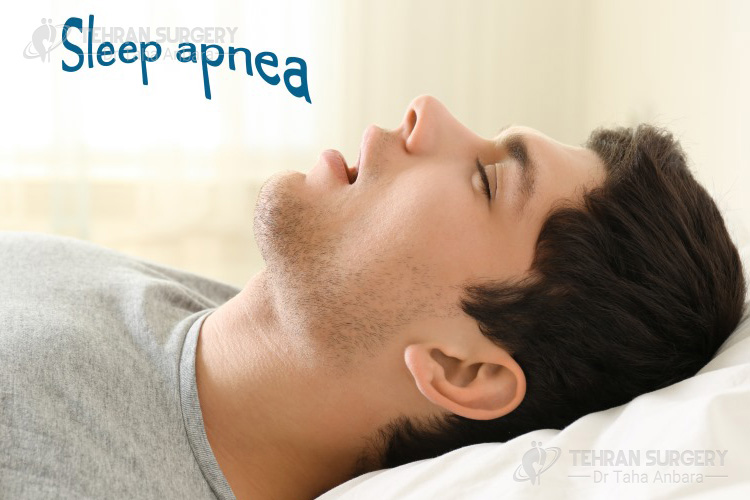 Sleep apnea is a potentially serious sleep disorder that breathing is briefly and repeatedly interrupted during sleep. In this condition, the brain and rest of the body may not get enough oxygen.
There are three main types of sleep apnea:
Obstructive sleep apnea. It is the most common type of sleep apnea that occurs when throat muscles relax.
Central sleep apnea. This type of sleep apnea occurs when the brain doesn't send proper signals to the muscles that control breathing.
Complex sleep apnea syndrome. When both obstructive sleep apnea and central sleep apnea occur for someone, this condition called complex sleep apnea which also known as treatment-emergent central sleep apnea.
Sleep apnea symptoms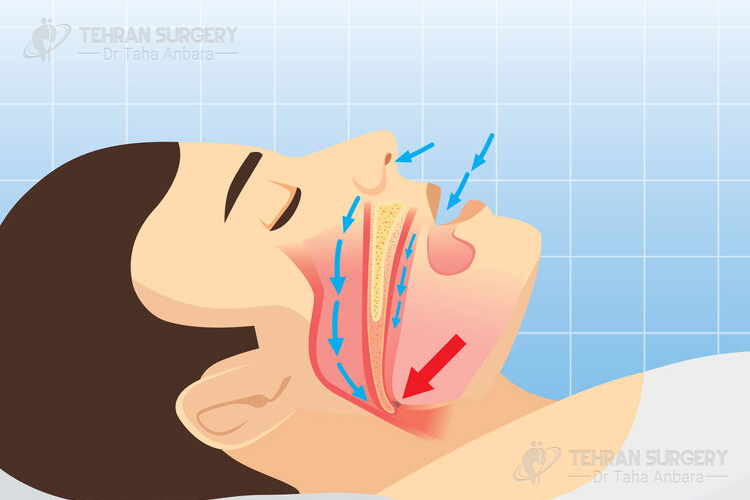 There are some common signs and symptoms for central and obstructive sleep apnea although sometimes it is difficult to determine which type you may suffer.
Loud snoring
Morning headache
Irritability
Difficulty staying asleep (insomnia)
Gasping for air during sleep
Excessive daytime sleepiness (hypersomnia)
Awakening with a dry mouth
Episodes in which you stop breathing during sleep that reported by other ones
Difficulty paying attention while awake
Sleep apnea causes and risk factors
Sleep apnea can occur due to the physical structure or medical conditions including:
Obesity. Overweight or obesity is a common cause of sleep apnea in adults and even children. It is due to increase the fat deposit in the necks of obese people that lead to blocking the upper airway.
Heart or kidney failure. People who suffer from kidney failure or advanced heart usually tolerate sleep apnea, too. Because of creating fluid in their neck, the upper airway will obstruct and cause sleep apnea.
Premature birth. There is a higher risk for breathing problems during sleep for babies who born before 37 weeks and usually as their brain matures, the risk will increase.
Endocrine disorders. The endocrine system produces a hormone that can affect breathing during sleep. There are some endocrine disorders such as hypothyroidism, acromegaly and polycystic ovary syndrome which are associated with sleep apnea.
Large tonsils. Large tonsils are also associated with sleep apnea because they narrow the upper airway.
Neuromuscular conditions. When there is any interfering in sending the signal from the brain to the airway and chest muscles, sleep apnea will occur. Some of these conditions are a post-polio syndrome, stroke, myotonic dystrophy, Lambert-Eaton myasthenic syndrome, and Chiari malformations.
Genetic syndromes. Other causes of sleep apnea are genetic syndromes. Genetic syndromes can cause sleep apnea by creating smaller facial bones or cause the tongue to sit farther back in the mouth.
There are also some risk factors for sleep apnea that some of them are changeable while the others can't be changed including:
Smoking
Obesity
Alcohol
Family history
Lack of neck circumference
Down syndrome
Recent weight gain
Unhealthy lifestyle habits
Age
Race or ethnicity
Being male
Sleep apnea treatment
If you diagnosed with sleep apnea, your doctor may tell you some recommendations to help you improve sleep apnea depending on the type and severity of your sleep apnea such as:
Healthy lifestyle changes
Breathing devices
Mouthpieces
Implants
Therapy for the mouth and facial muscles
Surgical procedures
Many obese people could treat their sleep apnea by losing weight. Bariatric surgery, also known as weight loss surgery, is an effective way for obese people to lose weight. It is a good option for those who couldn't lose weight by different food diet and exercise.