Weight loss surgery liquid diet
Bariatric patient's candidate should follow a pre and post weight loss surgery liquid diet for undertaking the surgery. Bariatric surgery is the best way for obese people who couldn't lose weight by different food diet and exercise alone. But bariatric surgery can't work alone, it should be associated with specific diet before and after the surgery.
Pre-op weight loss surgery liquid diet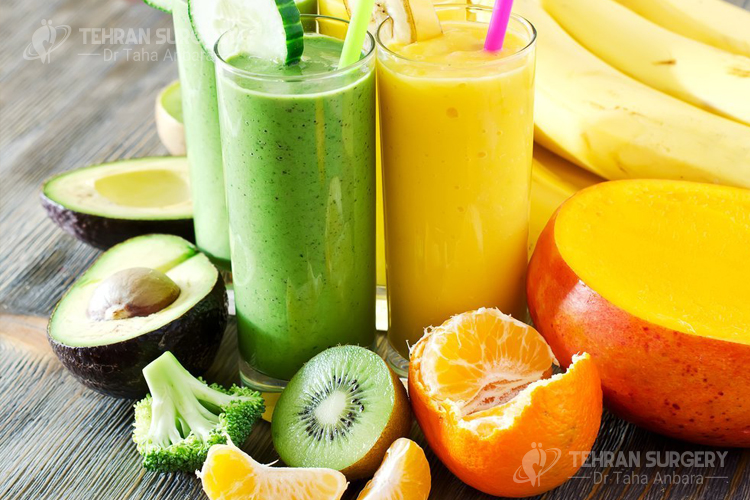 Patients who want to undertake bariatric surgery, especially gastric bypass surgery, should follow a pre-weight loss surgery liquid diet 7 to 14 days before the bariatric surgery in order to decrease the amount of fat around the spleen and liver. Your large liver doesn't allow your surgeon to see certain anatomy during the surgery and cause your surgery cancel because it is unsafe to perform the surgery.
The pre-weight loss surgery liquid diet includes:
Only sugar-free or sugar substitutes beverages are permitted
The primary liquid diet component includes protein shakes or meal replacement shakes
Allow consuming extremely thin cream of wheat or cream of rice
You can use soup broth with no solid pieces of food
Avoid caffeinated or carbonated beverages
Vegetable juice is allowed
If your surgeon approves you can use one or two daily serving of lean meat or vegetable
You should keep it in your mind don't consume beverages with meals, you are allowing to use them at least 30 minutes after a meal.
Post- op weight loss surgery liquid diet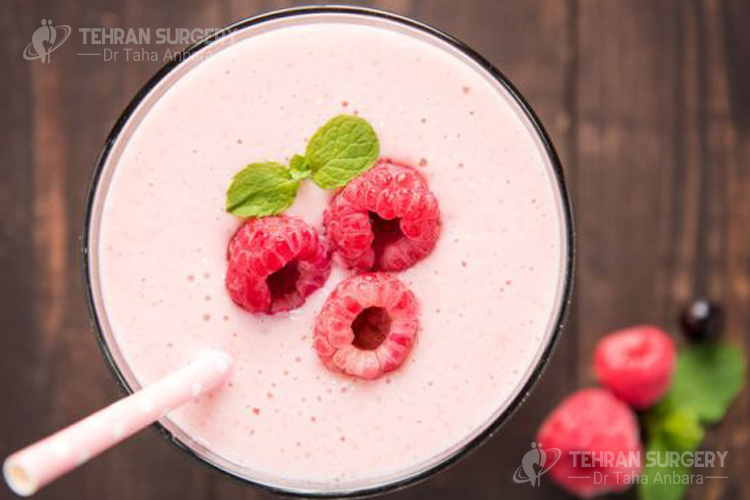 Following the weight loss surgery, your stomach needs to rest and heal from the surgery. During 1 to 2 weeks' post-op the surgery you are allowed to use just clear/full liquid diet. Post-weight loss surgery liquid diet includes:
Water
Fat-free milk
Sugar-free jelly
Fat-free broth
Unsweetened juice
Strained cream soup
Decaf tea or coffee
Popsicles
Gatorade or Generic Equivalent
Yogurt
Custard
What you can and can't eat before the bariatric surgery?
Before the bariatric surgery, you should try to avoid fatty, high carb or high sugar foods and replace them with healthy and low calories food. It is recommended to use 800 to 1200 calories a day mostly via liquids depending on your size. During two to three weeks before the surgery try to use the following items that help to reduce fatty tissue and liver size:
Clear liquids. You can drink low-calorie sports drinks and non-surgery water flavor enhancers as well as water. Vegetable juice and savory low-calorie items such as bone broth and vegetable broth are other options that help you to prevent hunger.
Low-calorie soups. They include vegetable or broth dominant soups. Don't use soup with carb-heavy foods like pasta in them.
Protein shakes. Protein enhances metabolism speed and maintains muscle. You can use specific protein shakes on the market which is designed for bariatric patients. They are a good replacement for a meal and can be mixed with water, milk or skim.
Sugar-free snacks. Sugar-free popsicles or gelatin
Caffeine-free tea and coffee. You can take these drinks without sugar or with sugar-free sweetener and milk.
You also need to avoid certain foods before the weight loss surgery including:
Foods are high in fat. Fatty meats, fried foods, and cheese are high calories foods that damage your digestive system.
Foods are high in carbohydrates and starches such as pizza, potatoes, bread, pasta, and rice.
Foods are high in sugar. Cookies, chocolatey desserts, cakes, and sugary fruit drinks.
Generally, the best pre-op and post-op weight loss surgery diet should contain enough protein for your body function, improving wound healing, avoiding unnecessary hair loss and maintaining muscle tissue.