Best bariatric surgery hospital in Iran
Iran is a great destination for health tourist especially for patients who are considering bariatric surgery. If you want to have a safe, affordable and effective weight loss surgery with the highly expert bariatric surgeon, Iran is the best place. You can have a reasonable price bariatric surgery in the modern and equipped hospitals in this country. More addition you can also enjoy of tourist attractions in Iran. Erfan Hospital is one of the best bariatric surgery hospitals in Iran.
Why choose Iran for my weight loss surgery?
Iran is increasingly becoming popular as a medical tourist destination among patients who wants to have a safe and reasonable price health service. There are many highly experienced and well-known bariatric surgeon in Iran who are educated from top universities in the US, EU universities as well as high ranking universities in Iran. They have performed many successful weight loss surgeries for Iranian and foreign patients. There are also very modern and fully equipped hospitals with the most up-to-date technologies and operation room in Iran. More addition you can have the cheapest price bariatric surgery among countries with high-quality medical services because the living costs are low in this country. On the other hand, Iran is one of the safest and most secure places for health tourist in the Middle East and even safer than many western countries. As a foreign patient, you don't need to stay for a waiting list for a long time, your trip and surgery will be organized in a short time.
Erfan hospital the best bariatric surgery hospital in Iran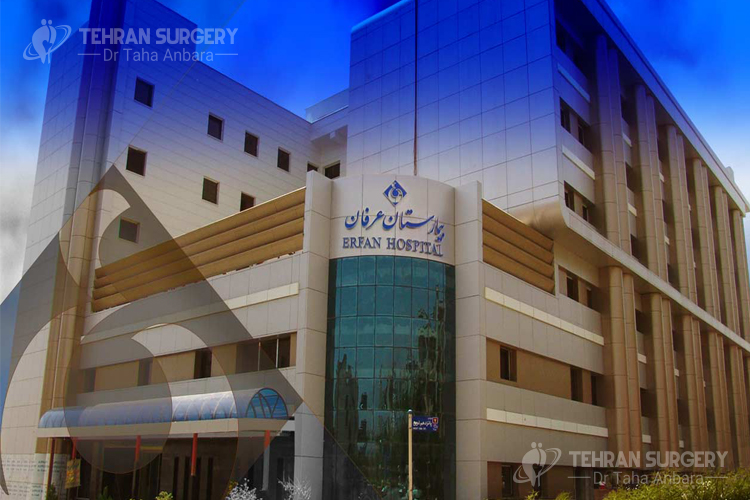 It is a private specialty and subspecialty hospital in Tehran, capital of Iran. Erfan hospital is one of the best bariatric surgery hospitals in Iran which established on 03.03.2007, so this almost new hospital is equipped with the up-to-date medical instruments in order to provide advanced health, treatment, and medical services to patients. The Erfan hospital has been ranked first in the national accreditation for several consecutive years. This hospital has many specialists and experienced staff who provide advance services to patients.
You can have a safe and effective bariatric surgery in the Erfan hospital with the best and most advanced equipment's and services by Dr. Taha Anbara. The laparoscopic team of Tehran, located in Erfan hospital which consists of different experts as general and laparoscopic surgeons, gynecologists, cosmeticians, gastroenterologists and endoscopy, ICU and anesthetists and urologists.
What is Bariatric surgery?
Weight loss surgery also known as bariatric surgery helps you to lose weight by reducing the amount of food your stomach can hold. Bariatric surgery is a minimally invasive procedure that improves all medical health problems which are related to obesity.
There are four most common weight loss surgery as gastric sleeve surgery, bypass surgery, biliopancreatic diversion with duodenal switch and banding surgery. Depending on the type of bariatric surgery they affect how nutrients will be absorbed and how the food will be digested.
About Dr. Taha Anbara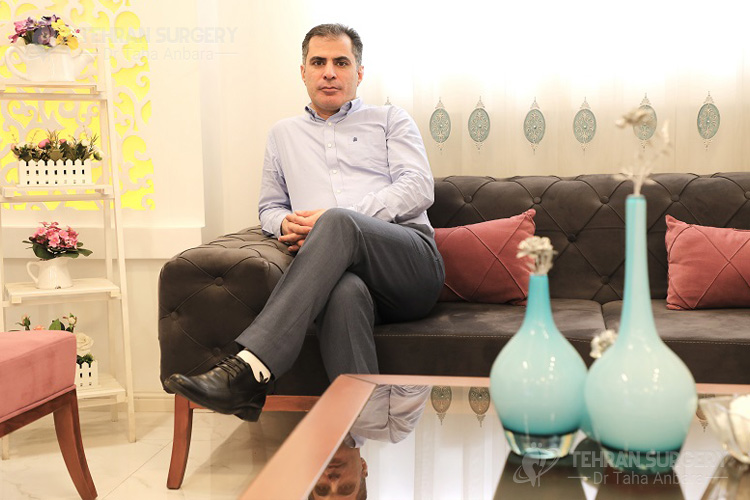 Dr. Taha Anbara, board certified from Tehran University, has expertise in laparoscopic surgeries and other areas of bariatric surgery and general surgeries in Tehran for many years.
He became the chosen physician of the international laparoscopy congress of Brussels in 2012. It should be pointed out that he has different international qualifications like mic American, European school mis Belgium, euromi Italy, Shanghai University of China. He was chosen as the physician with morality in 2016 and in 2014 he becomes the chosen doctor of the medical system and the chosen man for charitable works. He is also the founder of the surgery section of the Tabriz international hospital and now he is the manager of this part. Dr.Anbara is the principle of the Tehran laparoscopic clinic.