Requirements for weight loss surgery
Bariatric surgery also called weight loss surgery or metabolic surgery is a treatment option for overweight or obese people. But all overweight people are not qualified for bariatric surgery and there are some requirements for weight loss surgery. People who couldn't lose weight by different food diets and exercise and their BMI are higher than 35-40 are qualified for weight loss surgery. Patients who also suffer from weight-related problems such as sleep apnea, type 2 diabetes, blood pressure, and heart disease are eligible to undertake bariatric surgery.
General requirements for weight loss surgery
Like any other surgical operation, there are some general requirements for weight loss surgery including:
If your body mass index (BMI) is 40 or more or your BMI is between 35 and 40 and you suffer from an obesity-related condition, you are the right candidate for bariatric surgery.
Your body weight is greater than 100 pounds or 45 kg above ideal weight.
You have been obese for a long time, at least three to five years.
If you have tried different weight loss methods like exercise and dieting but still couldn't lose much weight.
No symptoms of active drug addiction, major psychiatric disorder, and active alcoholism.
Your obesity is associated with some conditions such as diabetes and heart disease.
You are motivated to lose weight and change your lifestyle.
Generally, weight loss surgery is safe for ages 18 to 65. There is a high risk for people younger than 18 and older than 65 to have bariatric surgery.
When it is determined that there are no medical issues to ban a patient from surgery, nutritional evaluation, as well as physical therapy, will be conducted. Before the surgery, the patient's physical and emotional state, eating habits, activity level, and food preference will be evaluated.
Pre-operative examinations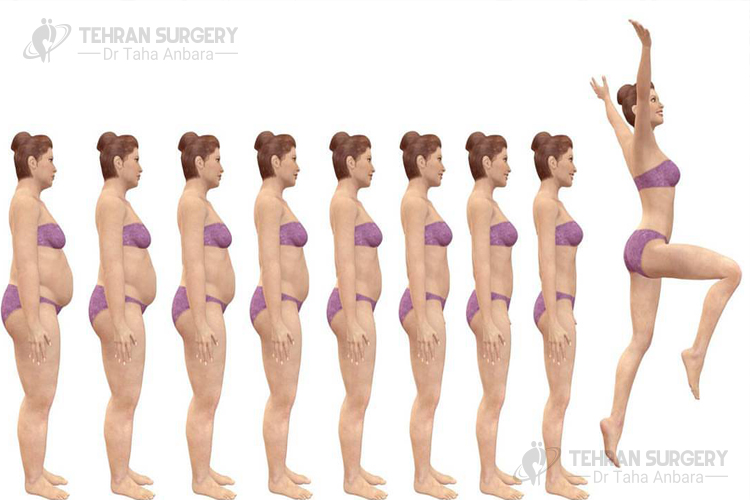 Generally, before the bariatric surgery, some test should be performed to determine whether patients are prepared for the surgery or not.
Medical and surgical test
The aim of these tests is to determine whether the patient is healthy enough for weight loss surgery. It includes a series of test to check medical issues that caused obesity such as hypertension, heart disease, diabetes, sleep apnea, depression, pulmonary disease, and vascular disease. Patients with lung disease or advanced heart disease are not a good candidate for surgical procedure. There are some pre-operative tests including:
Cardiac clearance
Abdominal ultrasound
Echocardiogram
Electrocardiogram
Blood test including blood urea nitrogen (BUN), a complete blood count (CBC), electrolytes, cortisol, creatinine, prolactin and thyroid-stimulating hormone (TSH)
Liver function test
Sleep study
Medical clearance
Upper gastrointestinal evaluation
Pulmonary function tests
Psychological test
After the weight loss surgery, the patient's relationship with food will change and they can't eat everything and as much as they desire. So patients need to undergo a psychological evaluation to determine whether they are prepared for the surgery. They need to assess:
Psychiatric history
Weight and dieting history
Current psychological function
Current eating behavior
Level of physical activities
Nutrition test and diet counseling
Bariatric surgery patients not only should have a post-operative diet also should follow a pre-operative diet. Because they should adjust to their post-operative diet in order to achieve the best results from weight loss surgery. Patient's weight loss history, as well as current eating behaviors, will be evaluated before the surgery.
If you are considering weight loss surgery you should know that it is not just a surgery, it doesn't work singly. You need to change your lifestyle, the way you eat and much more. No food diet or surgery can be successful separately. On the other hand, weight loss surgery is not appropriate for patients who are too obese because it may cause some problems during the procedure and increase the risk of death during the operation. It is recommended for too obese people to lose some weight before the surgery in order to decrease the risks of surgery and get better results after the operation.