What you should do before the weight loss surgery?
In this article, initially we consider the necessary preparations for the weight loss surgery by laparoscopy and then explain factors causes to lose weight and stay slim after the surgery as well as having a successful surgery.
10 important things help you prepare for the weight loss surgery
You should make change in your life style before the surgery and do many things to prepare yourself for the surgery. Here we mention 10 important steps before the surgery:
1-Learn more about the weight loss surgery
You can get information from related books or websites or talk with people who have had this surgery to inform about procedure and surgery risks as well as life style changes.
Are you a good candidate for weight loss surgery?
2- Check whether your insurance cover the expenses
Yes, insurance cover about 50-100 percent of the surgery expenses.
3- Quite smoking or any kind of tobacco or nicotine products
Different researches have shown that smoking and use of nicotine or tobacco products have serious side effect for weight loss surgery. Patients should discontinue use of these products at least three months before the weight loss surgery.
4- Make change in food diet
Try limit your eating to three main meals and two small snack. Eat a fully breakfast and your last meal should be at least 4 hours before sleeping. Your diet should enrich by protein, fresh fruits and vegetables and try to limit or delete sweets, oily foods, fast food and restaurant's meal.
5- Control your food and water
If you record your food habits, it can help you to find your bad food habits and improve them.
6- Drink more water and limit the other beverages
Receive your body thirst signals. Each individual needs 64 ounces of water per day. Try to limit or delete liquid calories, alcohol, soda, juice, energy drinks such as surgery and creamy coffee. Also reduce caffeinated or carbonated beverages and avoid drinking liquids with your meal. Try to drink at least 30 minutes after a meal.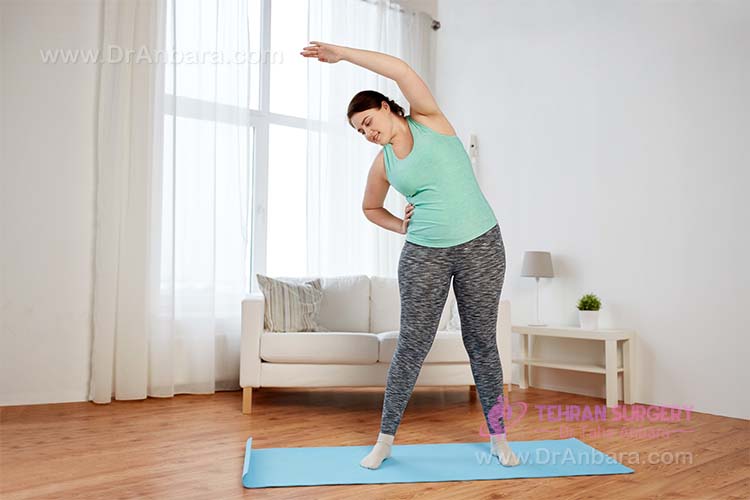 7- Incorporate regular exercise in your daily routine
If you don't exercise, incorporate even short physical activities in your daily schedule such as short walking, chair exercises and any other activities that you like. Every day add few minutes to your daily activities. Keep in your mind, what is most important, not what the severity level but the continuous activity.
8- Commit to not gaining weight anymore
 It is very important to not gain weight during the preparation for the surgery. Avoid over eating your favorite foods before your diet and change in your life style. It is possible the health consultants discuss you about losing weight before the surgery.
9- Revise in choosing food
Initially, consider the usage food as your body fuel and think how your body react to these foods. Take more attention to the outer signs of eating and the fullness signs. Pay more attention to what you eat, avoid eating when you are watching TV or working. Eat your food slowly, and try to delete reactive eating when you are fatigue, stressed and eat food to cope with emotions.
10- Focus on your mental and emotional health
Try to focus on factors that are effective on your weight and changes in your lifestyle. Think about preparation to begin this process. You can prepare a list of your daily activities and record your health and motivation changes in your lifestyle and try to contact positive and sympathetic peoples who support you. You can also replace eating to response various feeling with the other activities. Keep in your mind that changing your lifestyle is a process that takes time and needs small steps, positive thinking and realistic goals.
Routine tests before the weight loss surgery
You need to do some special tests before the weight loss surgery including:
A complete blood count
Urinalysis
Chemistry panel that show around 20 blood chemistry values
Many surgeons may ask you a complete ultrasound of stomach, body and breast (Gallbladders ultrasound to control the potential risk of gallstone.)
As well as the following tests:
Chest X-ray
Gastrointestinal endoscopy
Electrocardiogram
Pulmonary function testing
Echocardiogram
Sleep studies
Gl evaluation
Psychiatric evaluation
Cardiology evaluation
What is the aim of these tests?
Before weight loss surgery it is necessary to evaluate your general health. The best way to prevent possible side effects is to find their reasons. It is very important to be assure about the thyroid function because hypothyroidism after the surgery can leads to death. If you are diabetic, your blood sugar should be control because surgery can cause to increase cardiac stress, so your heart should be evaluated completely. These tests will show whether patients have, liver malfunction, breathing problems, excess fluid in the tissue, abnormalities of the salt and minerals in body fluid or abnormal level of blood fat.
What you should bring in the date of weight loss surgery?
The things you may need to have during your stay in the hospital are including:
Comb or brush
Bathrobe
Shampoo
Body lotion or hand cream
Soap
Toothbrush and toothpaste
Loose-fitting cloths
Book and magazine
Make up
Lip balm
Hair dryer
Deodorant
Please avoid to bring expensive thing such as jewelry.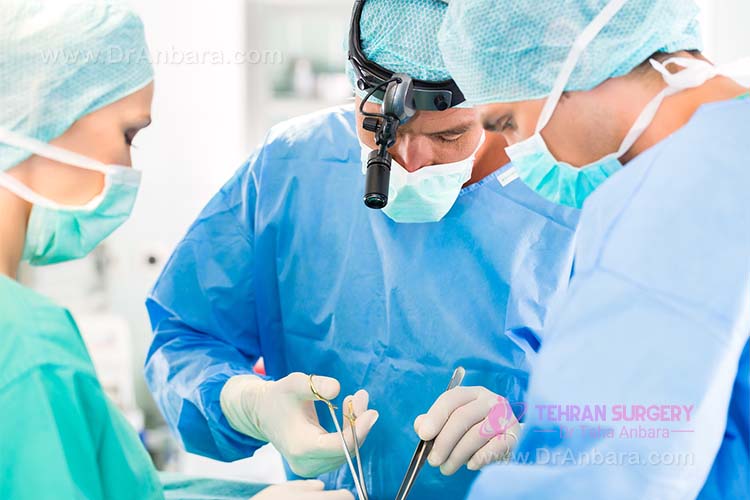 The day of the surgery
Usually you should attend in the Erfan hospital two hours before the surgery.  During this time, you will change into a hospital gown and receive medications which you need before the weight loss surgery. You also need to consult with your anesthesiologist and your surgeon then you will move to the surgery room. Your operation may last about 30 minutes to 2 hours depending to the type of your weight loss surgery. After the surgery you will move to the recovery room and you are under the control for one hour until you wake up. Then you will move to the private room. Your pain will heal by the pain killer and your nurse ask you start walking every two hours.
The day after the surgery you will be moved to the radiology to take X-ray of your gastric to be inform of any gastric pouch or leaking. Depending to the type and procedure of your surgery, you may need to hospitalize about 1 to 3 days. Then you will release but you should continue this process with your effort.
In the next article will explain you what you can expect after your surgery?