Bariatric surgery
"Weight loss surgery also called bariatric surgery is minimal invasive techniques causes weight loss by limiting the amount of food the stomach can hold as well as reducing the medical health problems associated with obesity."
The most common weight loss surgeries are bariatric surgery, sleeve surgery, banding surgery and biliopancreatic diversion with duodenal switch. Some of them affect how food will be digested and how nutrients will be absorbed. All weight loss surgeries are done when patient couldn't lose weight by exercise and food diets.
Types of bariatric surgery
All types of bariatric surgeries help you to lose weight and reduce the risk of medical problem associated with obesity. Bariatric surgery helps to weight loss in two main ways: restriction, limit the amount of food the stomach can hold. Malabsorption, shorten or bypass parts of small intestine which reduce the amount of calories and nutrients the body absorb. There are four common types of bariatric surgery:
Gastric sleeve surgery
Gastric sleeve surgery is a type of weight loss surgery that surgeon remove parts of your stomach and remain a banana shape stomach. After sleeve surgery you eat less and feel sooner.
Gastric bypass surgery
Gastric bypass also called Roux-enY (roo-enwy) gastric bypass is another type of weight loss surgery that your stomach will divide into a smaller upper section and a larger bottom section. The small top section is responsible to hold foods that you eat, so you can't eat mush and feel fuller soon. The surgeon connects the small upper section directly into the small intestine. Since parts of the absorbing procedure is skipped the body will absorb fewer calories.
Gastric banding surgery
Gastric banding surgery is another type of weight loss surgery that help to lose weight. The surgeon places an adjustable band upper part of your stomach and create a small pouch above the band. So a person can eat as much as fill this small upper part. Over the time the food will pass from the upper part and then digestive procedure will occur normally.
Bariatric surgery cost
Usually the cost of bariatric surgery is different for each patient depending to the type of weight loss surgery. On the other hand, if your BMI is higher than 40 or you have health problems associated with obesity such as type 2 diabetes and high blood pressure, the insurance companies will cover the expense of your surgery.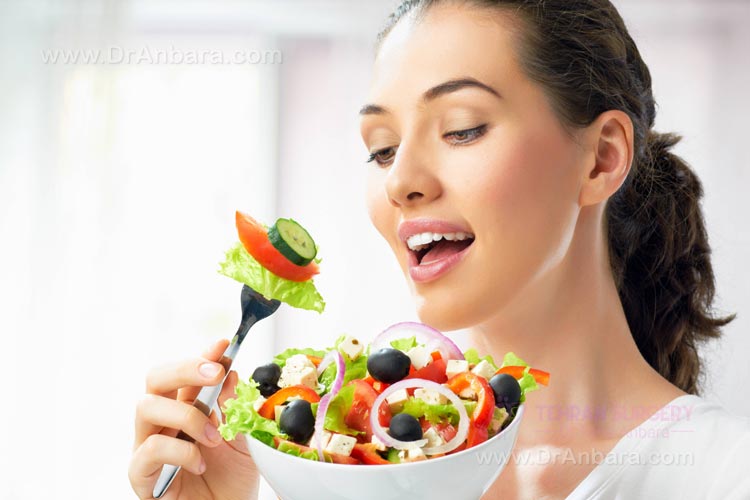 Post bariatric surgery diet
It is very important to follow recommended dietary guidelines after the surgery in order to limiting the amount of consume calories as well as preventing nutrient deficiencies. There are some general guidelines such as following liquid diet for first few days after the surgery, following low calories and low sweet diet, you should also keep it in your mind that daily calories intake should not exceed 1000 calories, eating slowly and chewing small bites of food thoroughly, drinking extra water and low-calories and caffeine free fluids between meals, it is recommended to drink at least 2 liters of fluids a day, eating foods rich in protein. You should also take supplements to prevent nutrient deficiencies such as multivitamins, calcium, vitamin D, vitamin B12. Although your doctor provides you a pacific diet after the surgery that you should follow it accurately.
Bariatric surgery complications and risks
There are some risk and complication associated with bariatric surgery same as any other surgery. Your surgeon will inform you about all risk and Sid effects of your surgery. There are some common short term complications with weight loss surgery such as acid reflux, infection, chronic nausea and vomiting, anesthesia-related risks, food leak into your tummy, blocked gut and inability to eat certain foods. There are also long terms risks like low blood sugar, dumping syndrome (a condition that lead to symptoms such as nausea and dizziness), vomiting, bowel obstruction, gallstones, excess skin and hernias.
Bariatric surgery benefits
Bariatric surgery not only improve your appearance but also can improve health related problem with obesity. Weight loss surgery can help you to increase your self-esteem, change your life style conditions associated with being overweight, reduce food intake which leads to reduction in calorie intake, increase your energy level and enabling to move around easier and consequently improve your quality of life, decrease the risk of many health problems associated with obesity such as high blood pressure, type 2 diabetes, sleep apnea, body pain, knee and hip pain and unhealthy cholesterol levels.
Bariatric surgery results
Bariatric surgery including all types of weight loss surgery help patients to lose weight by limiting the food intake and calories absorption. The process of losing weight after the surgery should be associated with food diets and regular exercise. However bariatric surgery is not a magic, it is a long term process and need your commitment and patience.
Bariatric surgery eligibility
All overweight people are not qualified for bariatric surgery. People who couldn't loss weight by different food diets and exercise and their BMI are higher than 35-40 and also suffer of weight related problems such as sleep apnea, type 2 diabetes, blood pressure and heart disease are eligible to have bariatric surgery.
Bariatric surgery recovery
Most bariatric surgeries are laparoscopic that surgeon makes just small cuts. Patients just need to stay at hospital after the surgery at least 2-3 days depending to the type of surgery. But the healing time is also depending to other factors such as age, because a younger patient can recover faster and usually patients over the age 50 may take longer to heal than younger patients. Patient's health condition is also an effective factor for the recovery time. For example, if a patient suffer from diabetes may experience longer recovery time because diabetes prevents the body from healing wounds. Malnutrition is also the biggest factor that effect the recovery time. Since you can't eat much after the surgery and your body can't absorb enough nutrients so you may develop signs of malnutrition that leads to slow healing time. In this case, patient should use prescribed vitamin and mineral supplements.